I am so excited to be part of the amazing creative hub that is MADE and will have a stand at MADE Brighton which is running from 23-25 September in the Brighton Dome. This year, it promises to be an even better occasion as Brighton Art Fair and Made Brighton combine for a scorcher of a creative weekend. So many creatives in one place!
I'm taking a cross section of work; both small and large items. Currently I'm working flat out in my studio to make sure I have plenty of stock available to bring to Brighton.
My three 'Warrior women' will be joining me in Brighton. These huge pieces are 900 cms in diameter, and each have a story to tell; more of this to follow in future blogs.
Some of my smaller, more accessible pieces which I will also be selling include fish, hearts, letters, flowers, christmas trees and Bowie inspired Ziggy bolts. These have a multitude of possibilities for adorning oneself or other places in the home and garden and have various fixing details including magnets, clips and brooches.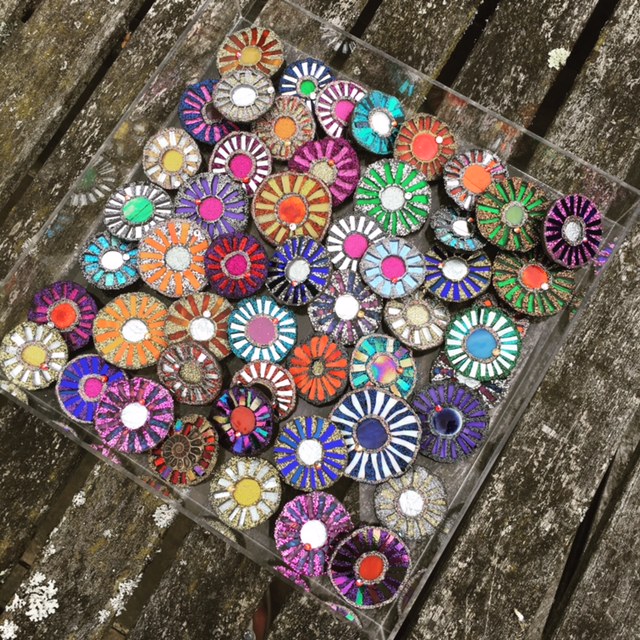 I'm looking forward to seeing many new faces in Brighton and to sharing my love of mosaics and the craft of mosaicing.