Stuck for a unique gift? I might just have the answer.
One of my closest friends recently hit that big 50 birthday milestone and I wanted to make her a gift that was totally personal and unique.
Knowing what a massive David Bowie fan she is, was my starting point. It had to be something Bowie-related. I decided to combine my love of portrait mosaics with the technique I've been using a lot recently to make the smaller clip on flowers and insects.
I wasn't sure whether it was going to work out, part of me worried it might be a complete disaster, and I knew I'd only really find out once the piece had been grouted. Here are some pictures showing the work in progress and the finished item. I have to say, I'm pretty pleased!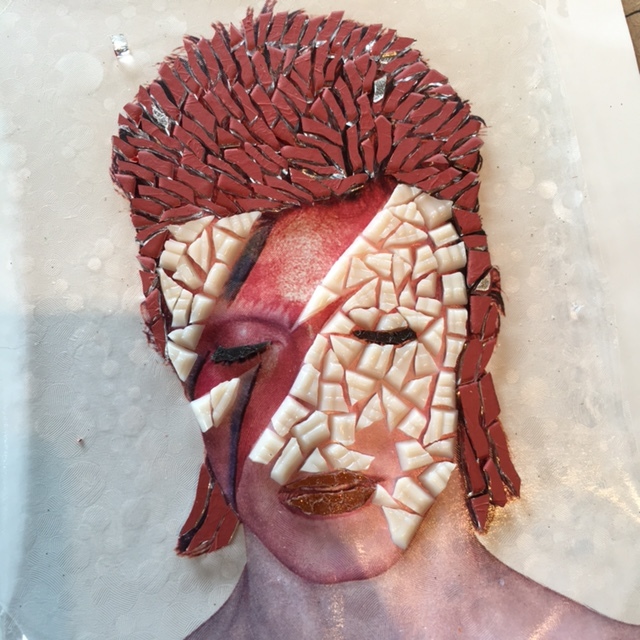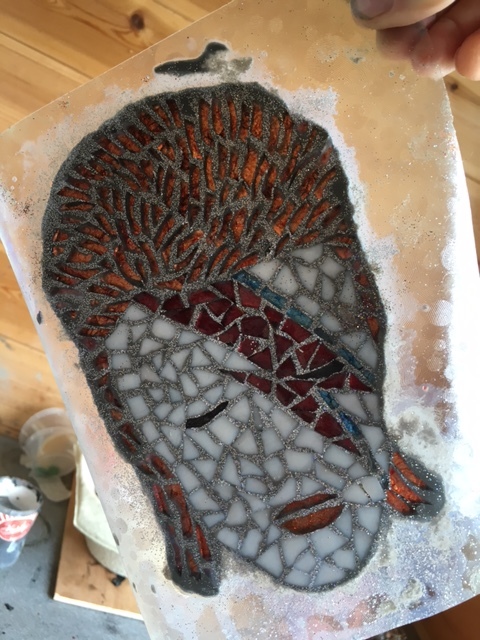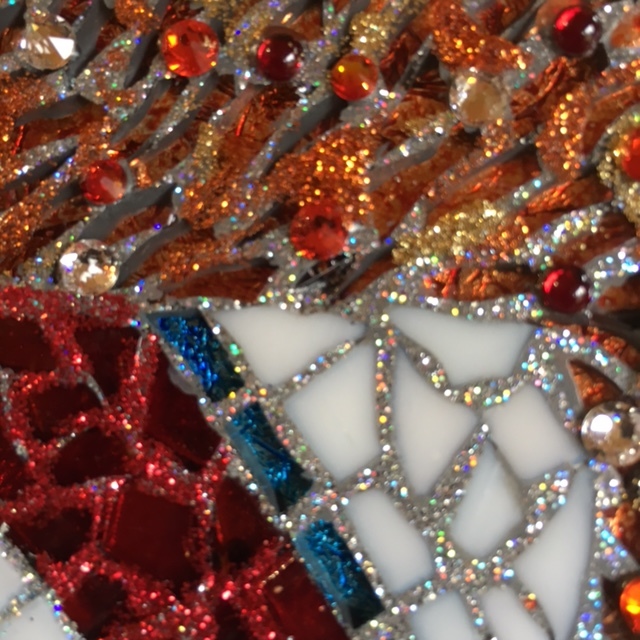 The BIG question now is; who next? Marlilyn Monroe appeals to me, but I'm happy to rise to the challenge of any portrait. You can see some of my larger scale more complex portrait mosaics here.
So, if you're stuck for what to get someone as a unique gift, or, if you have a particular person in mind you'd like me to make, just get in touch and we can talk it through!
PLEASE SUBSCRIBE TO RECEIVE FURTHER NEWS AND UPDATES